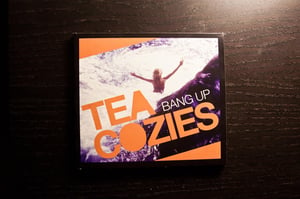 $

5.00
Bang Up EP (2012)
Tracklisting:
1 - Muchos Dracula
2 - Paul
3 - April Fool
4 - Cosmic Osmo
5 - Silhouette in a Suitcase
All hard copies of Bang Up bought from our store come with a sticker while supplies last!
Want it now? Digital download available on bandcamp iTunes, Amazon etc etc.